Deprecated
: wp_make_content_images_responsive is
deprecated
since version 5.5.0! Use wp_filter_content_tags() instead. in
/home/hfnlonav/public_html/ellaandoz.com/wp-includes/functions.php
on line
4859
Deprecated
: wp_make_content_images_responsive is
deprecated
since version 5.5.0! Use wp_filter_content_tags() instead. in
/home/hfnlonav/public_html/ellaandoz.com/wp-includes/functions.php
on line
4859
Deprecated
: wp_make_content_images_responsive is
deprecated
since version 5.5.0! Use wp_filter_content_tags() instead. in
/home/hfnlonav/public_html/ellaandoz.com/wp-includes/functions.php
on line
4859
Deprecated
: wp_make_content_images_responsive is
deprecated
since version 5.5.0! Use wp_filter_content_tags() instead. in
/home/hfnlonav/public_html/ellaandoz.com/wp-includes/functions.php
on line
4859
Deprecated
: wp_make_content_images_responsive is
deprecated
since version 5.5.0! Use wp_filter_content_tags() instead. in
/home/hfnlonav/public_html/ellaandoz.com/wp-includes/functions.php
on line
4859
Deprecated
: wp_make_content_images_responsive is
deprecated
since version 5.5.0! Use wp_filter_content_tags() instead. in
/home/hfnlonav/public_html/ellaandoz.com/wp-includes/functions.php
on line
4859
Deprecated
: wp_make_content_images_responsive is
deprecated
since version 5.5.0! Use wp_filter_content_tags() instead. in
/home/hfnlonav/public_html/ellaandoz.com/wp-includes/functions.php
on line
4859
Deprecated
: wp_make_content_images_responsive is
deprecated
since version 5.5.0! Use wp_filter_content_tags() instead. in
/home/hfnlonav/public_html/ellaandoz.com/wp-includes/functions.php
on line
4859
Please call for a free hair extension consultation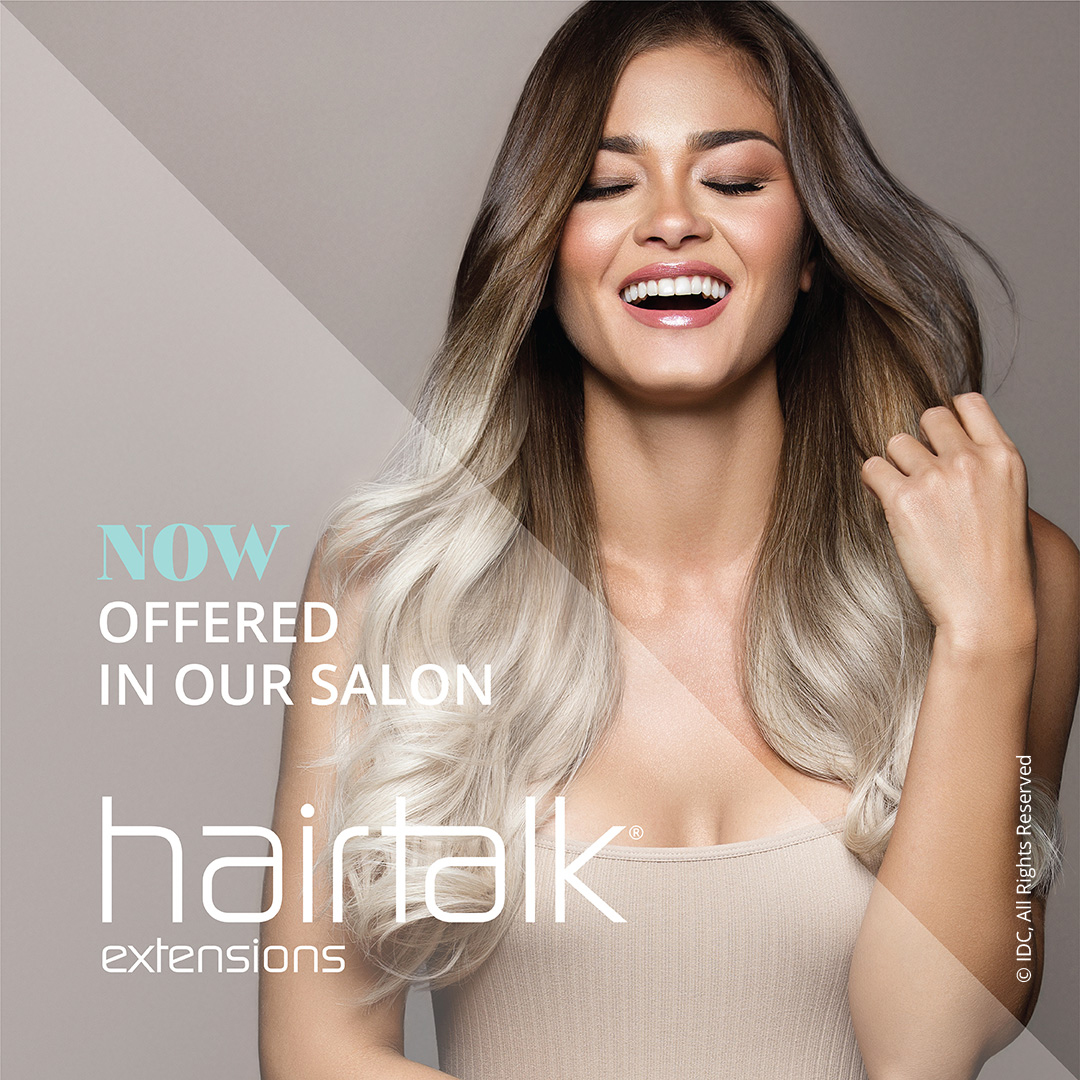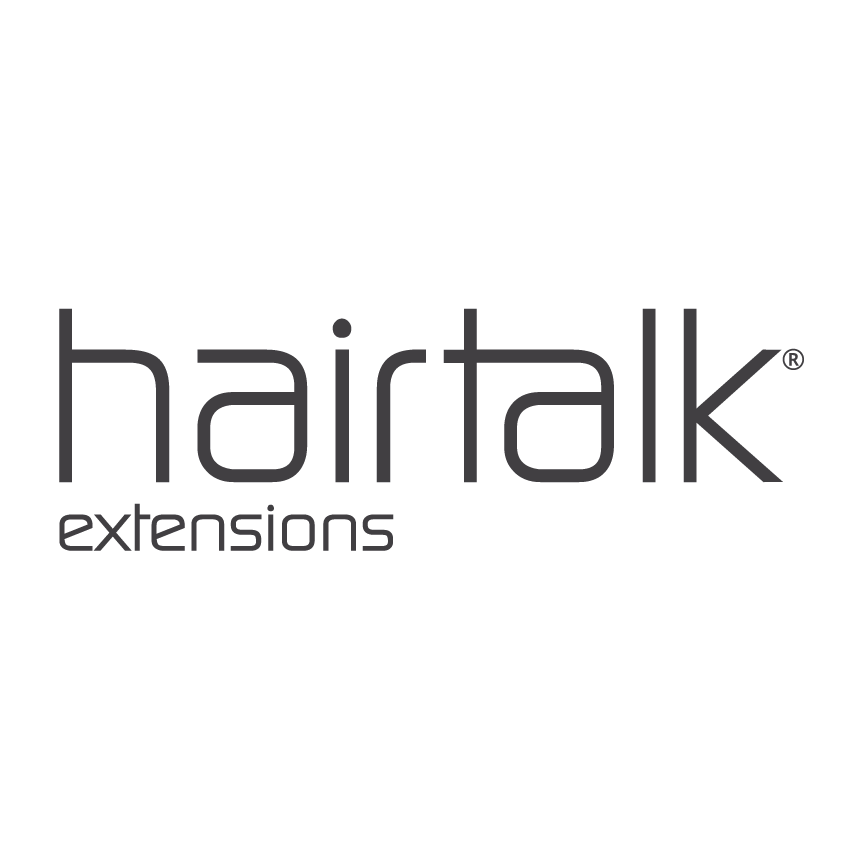 HAIRTALK® Tape-In Extensions
As the global innovators of the tape in hair extension, hairtalk® continues to be the leading hair enhancing system for professionals in over 40 countries. Our 100% Remy human hair coupled with ultra-thin premium adhesive bands result in a discreet, fast, and non-damaging application that blends flawlessly with your natural hair.
hairtalk® prides themselves on providing the highest quality hair and the length you love at an affordable price. Most of our extensions are available in four lengths and come tapered, allowing for a seamless blend into your natural hair with minimal cutting.
Utilize our Colormelts, Pops of Colors, platinum blondes, and more to provide instantaneous color without leaving a trace. Whether it's vivid pops of color or that hard to achieve icy platinum, we can customized hair that's bold, playful, and on trend. Giving you cutting edge hair that was artfully crafted for you with the help of hairtalk® extensions. Welcome to the age of chemical free color!
Colormelts
Colormelts are the newest in extension color technology. Create gorgeous balayage inspired hues without ever lifting or damaging your natural hair. Colormelts are inspired by hand-painted techniques, making them ideal for anyone seeking color without commitment. Beginning with a natural shade, Colormelts gradually melt into a second and third hue. This innovative technology creates a remarkable gradation that can only be fashioned by top colorists.
Pops of Color
Pops of Color delivers vibrant jaw-dropping hues. This is the perfect way to achieve color without commitment. This 100% Remy human hair option is easily customizable so the color combinations are endless!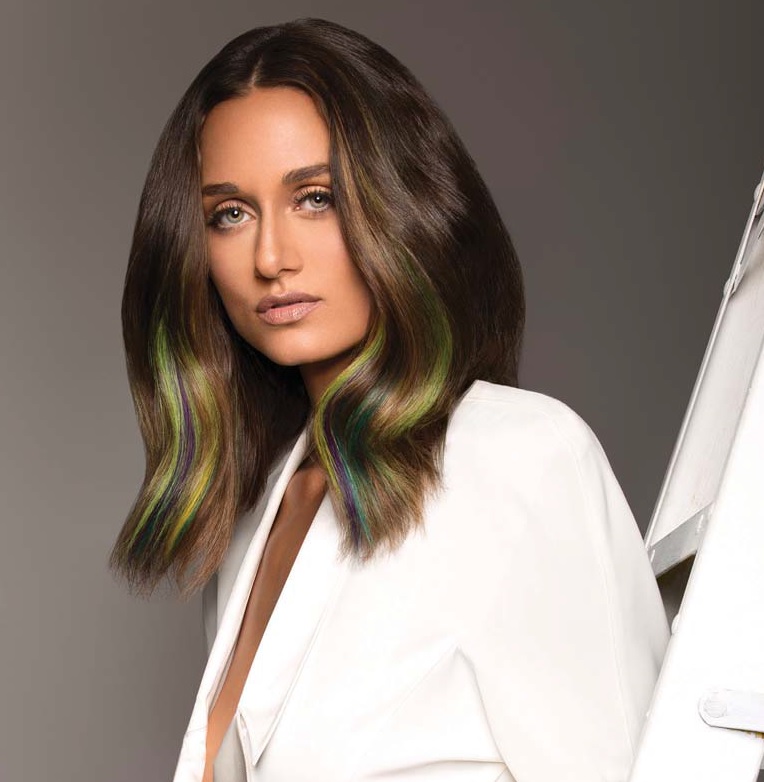 Hairband
hairband™ instantly pumps up the volume and maximizes length for a gorgeous head of extensions in less than 5 minutes, providing added volume and effortless style anytime. Made from 100% Remy Human Hair and placed on a hand sewn weft, hairband™ stretches to fit any head shape and size, truly making it the must-have accessory! hairband™ is a patented accessory that does not include any hooks, making it extremely comfortable for daily use.
Top of the Head
Pump up your look in seconds! Hairtalks' customizable top of the head parting accessory integrates seamlessly with your natural hair. This is a perfect 100% Remy human hair accessory for filling in thin or fine hair, as an accessory for volume and color effects, or to conceal roots in between touch-ups. With a light-weight and breathable design, top of the head clip-on boasts effortless, commitment-free volume. This comfortable piece is completely customizable and can be paired with hairtalk tape-in extensions, hairband, or used solo.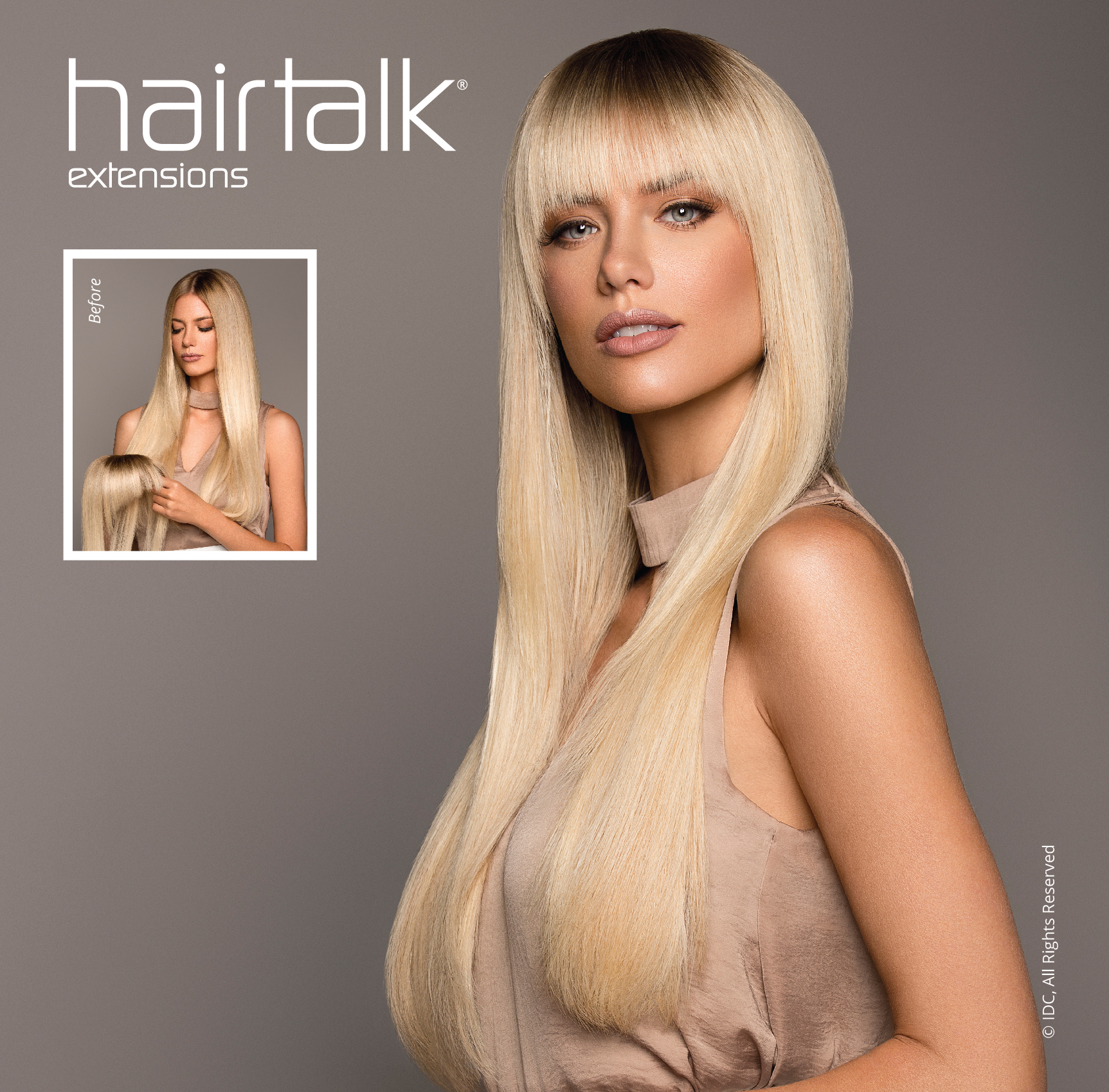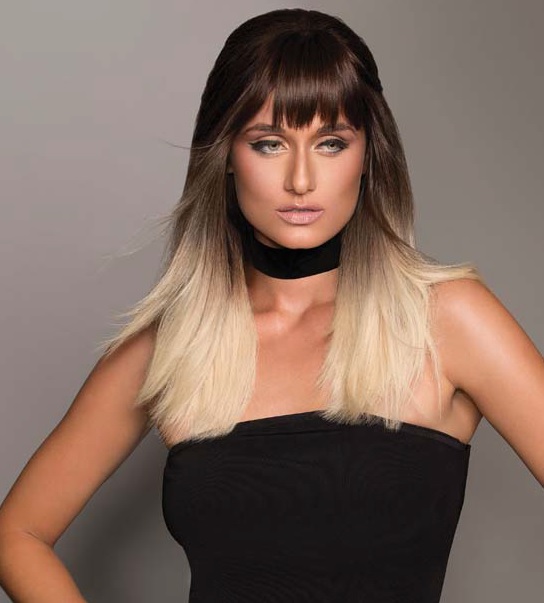 Bang In
Never regret bangs again! Made from 100% Remy human hair, Bang In's half-moon design to fit every head shape and size. Create a perfect fringe every time with hairtalks' Bang In accessory is the perfect solution for those looking for commitment-free versatility in an instant! Bang In is completely customizable; your stylist has the creative freedom to customize a blunt, v-shaped, straight, brow-skimming, side swept, feathery or wispy bangs that clip on in seconds. To bang or not to bang is no longer an eternal question!
Please call for a free hair extension consultation